Severe Weather Safety Tips – to Save Your Life!
Posted by

Bnaclerio

on

Wednesday, 30 September 2015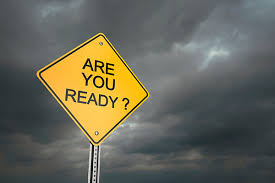 Hurricanes and Tropical Storm season runs from June 1st to November 30th
Fact: Hundreds of people die and thousands of people are injured each year in the United States due to by weather events each year. While hurricanes pose the greatest threat to life and property, tropical storms and depression also can be devastating.
Hurricane Hazards: The primary hazards are flooding, from storm surge and heavy rains, destructive winds, tornadoes, and high surf and rip currents. This means for you: the potential for flooding, power outages and possible property damage.
Stay Informed: Obtain the latest weather information from TV, radio, the internet, and newspapers.
What to do BEFORE a Tropical Storm or Hurricane
Know your area: Be aware of what areas are prone to flooding near you and evacuation routes. These are available on town websites.
Have a Plan: Sit down with your family or close friends and decide:
o How you will get in contact with each other,
o Where you will go and
o What you will do in an emergency.
Keep a copy of this plan in your emergency supplies kit or another safe place where you can access it in the event of a disaster. Start at the Ready.Gov emergency plan webpage.
Put Together an Emergency Supplies Kit: Put together a disaster supplies kit . Check emergency equipment, such as flashlights, generators and storm shutters.
Review Your Home Owners Insurance: Review your insurance policy to ensure that you have adequate coverage for your home.
For more information please visit: http://http://community.fema.gov/hazard/hurricane/be-smart