Temporary Event Information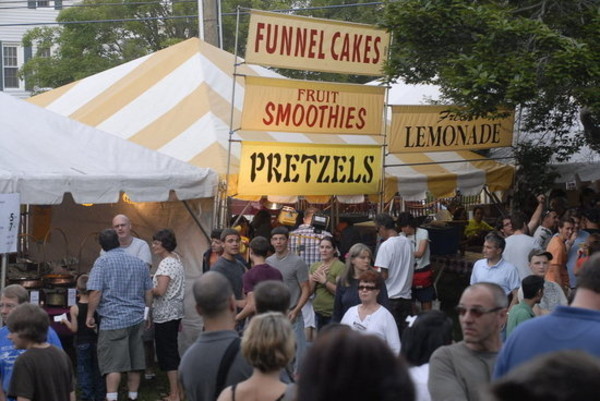 Anyone involved with organizing temporary food events should be aware that each food vendor is required to have a temporary food permit. All applications for selling/ providing/giving away/ or sampling food or beverages must be received by the ESDHD at least 14 days prior to the date you will be on-site. Contact us at 203-481-4233 if you have any questions.
All food vendors need to fill out an application for a Temporary Food Event. These applications are available at the ESDHD.
Qualifying temporary events are open to the general public and may include:
• Fairs
• Carnivals
• Public exhibitions
• Festivals
Church dinners and school or community functions: A license is not needed when an event is by invite to members of a church congregation or organization and not open to the general public.
A temporary license is not required for licensed food establishments that have already been approved for off-site catering or for licensed itinerant vendors (for example: food trucks) within our district (Branford, East Haven, and North Branford).
Temporary food service permits are valid for events lasting up to fourteen (14) consecutive days at one location and applications and fees must be received at least fourteen (14) days prior to the start of the event in order to avoid late fees and ensure that a license is granted.
Anyone organizing events in the Towns of Branford, North Branford, or East Haven must obtain and submit an application and license fee to the East Shore District Health Department. In addition to event information, applications require a menu list, sketch of the booth layout, sources of food, and primary food handler information.
Please see below for Temporary Event Food Packet and Temporary Event Application
For questions or for further clarification on whether your event requires a license, please call the East Shore District Health Department at (203) 481-4233.